The marina Marina Pignataro is located on the north side of the island of Lipari in the locality of Pignataro.
Near the port there are bus and taxi stops, restaurants, bars.
Free shuttle service from the port of pignataro to lipari center.
Moorings
From small boats to maxi yachts, safe moorings and professional services in one of the most beautiful places in the Mediterranean.
Moorings, from 5 to 45 meters in length with backdrops greater than 5 meters.
Floating pontoons with laid moorings, comfortable and solid, with the possibility of parking your car near the berth and loading and unloading material.
A Marina that combines great care services with a prompt and professional welcome for anyone who lands here in Lipari.
If you are interested in having an overview of our structure, here you can view the map of Marina Pignataro
Services
WIFI
Transfer service on request
Insurance coverage
24/7 security assistance
Moorings
An always safe berth for every type and size of boat, with prices including water, electricity and assistance 365 days a year, 24h.
Yacht
The port is authorized for international docking procedures for large boats that find privacy, safety and professionalism of high standards.
Services
In defining the services of our marina, we thought of all the things that an owner and his passengers may wish to find once they are moored.
Lipari all for you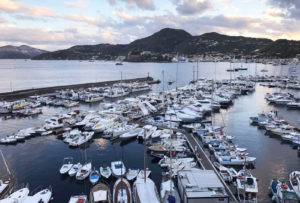 The Marina Pignataro tourist port is perfectly connected to the main attractions of the island: near the port you will find the bus stop or, if you prefer, a private means of transport.
..